Fred. Olsen Companies
Established in 1848 by the three Olsen brothers of Hvitsten, Norway, Fred. Olsen has more than 170 years of experience in the maritime industry. Fred. Olsen's main office is located in Oslo, Norway.
The company and it's subsidiaries have business world wide and offices in UK, the US, Denmark, Germany, Philipines, Malta and Bermuda.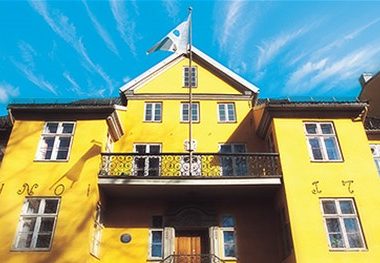 Fred. Olsen Heritage
The foundation of the present day Fred. Olsen businesses was laid in the middle of the 19th century when three Olsen brothers of Hvitsten, Norway, took advantage of an expansion in shipping following the Crimean War. By 1875 the Olsen brothers had a total of 22 sailing ships. By 1886 this had grown to a fleet of 40 vessels. In 1896, the first Fred.Olsen steam ship was built, with a view to building a network of shipping services, firstly in the North Sea and then further afield.
Five generations later, the Fred.Olsen family continues to operate companies in the transportation, leisure and energy industries. The aim throughout is to build a reputation based on service and dependability.
Within the Fred.Olsen related companies, the following marine and energy expertise is held:
BOLT Sea Power Program
Since the initiation the early 2000s, Fred. Olsen has run a program to develop technology for generation of electrical power from ocean waves.
Today, engineering and operations are run from the Oslo office, while the commercial department is based in the UK branch.
Our current operational activity is operation with BOLT Lifesaver wave energy converter at the US Navy Wave Energy Test Site outside Marine Corps Base Hawaii, US. Following 13 months deployment from 2016 to 2017, she is preparing for redeployment in June 2018.
The commercial focus is on supplying units that enables remote operation of offshore systems by offering locally generated power and a reliable communication link to shore.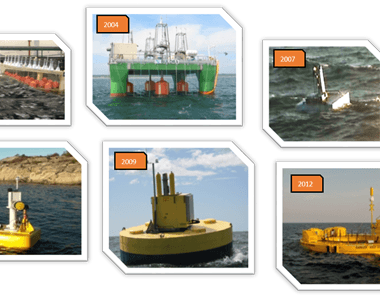 Below is a table outlining the various wave energy converters built and operated by the project since 2004.
Milestones