BOLT LIFESAVER @ WETS HAWAII 2016
Production data from BOLT Lifesaver deployed at the US Navy test site March 2016 to March 2017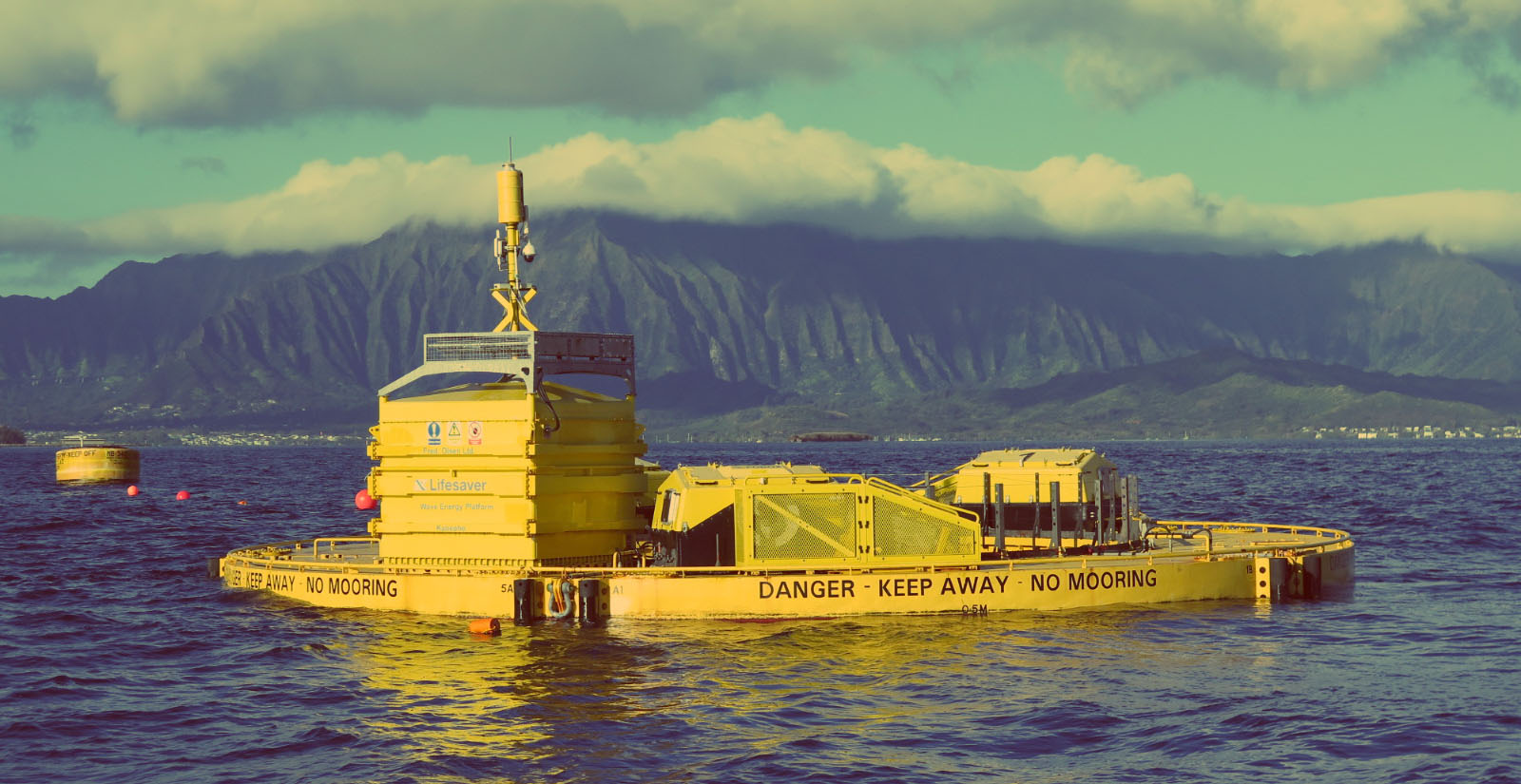 Through the US company Sound & Sea Technology, the Fred. Olsen wave energy converter BOLT Lifesaver has been chartered for an operational demonstration at the US Navy Wave Energy Test Site (WETS) located outside the Marine Corps Base Hawaii on the windward side of Oahu, Hawaii.
BOLT Lifesaver was decommissioned from the FabTest wave energy test site off Falmouth Bay, UK, in May 2014, following a two year deployment.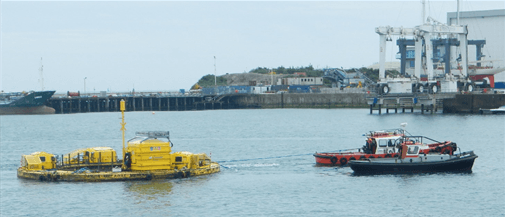 Placed in a dry dock, a thorough wash down was required.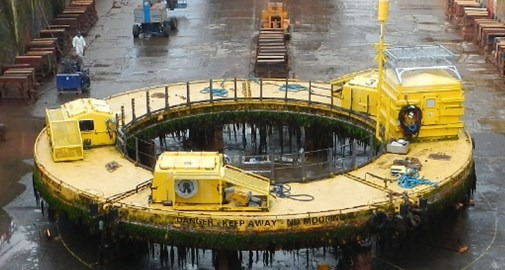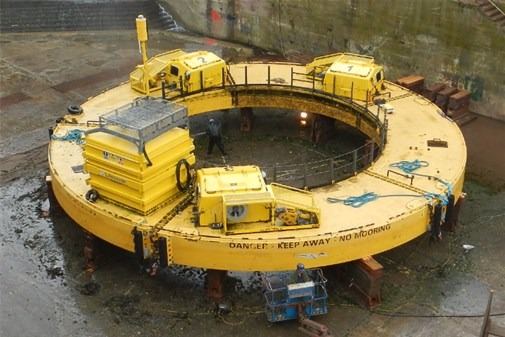 Disassembled in her individual components, the hull sections were given a firm recoat of deck paint and antifouling.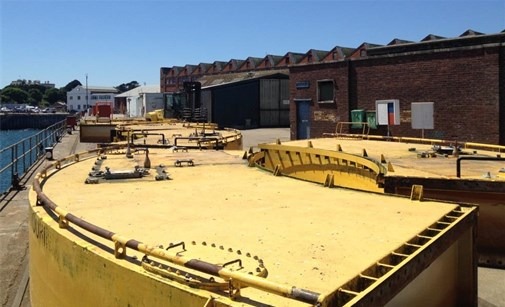 Packed on flatracks, the hull sections were shipped to Honolulu out of Tilbury port.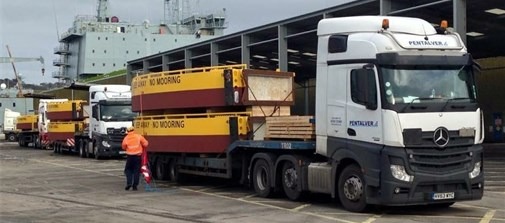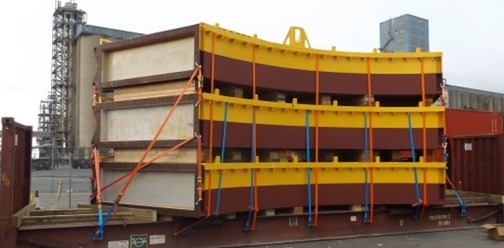 The power take-off units were transported to SC-Innovation's (who also designed and manufactured them) facilities in Blackhill and Dunkeswell for a complete drive train stripdown, refurbishment, rebuild and commissioning.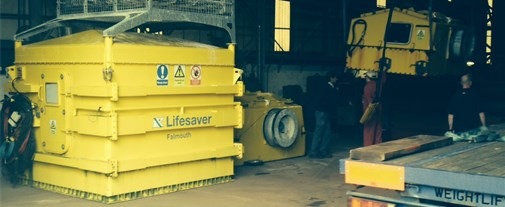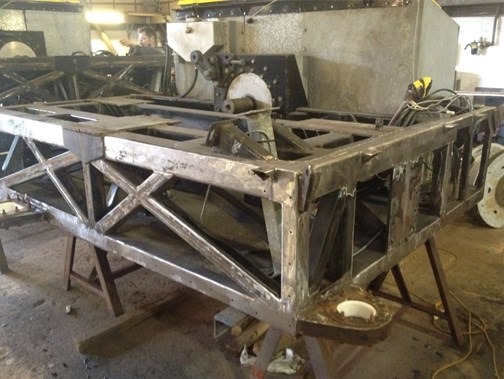 All components were shipped out of Tilbury port, through Panama, via east coast of South America and the US mainland, before arriving in Honolulu in June 2015.
New components were also build at Fred. Olsen's workshop in Risør, Norway. They were transported by air to catch up with the other components.

August 2015, assembly of Lifesaver was started at Joint Base Pearl Harbour Hickam.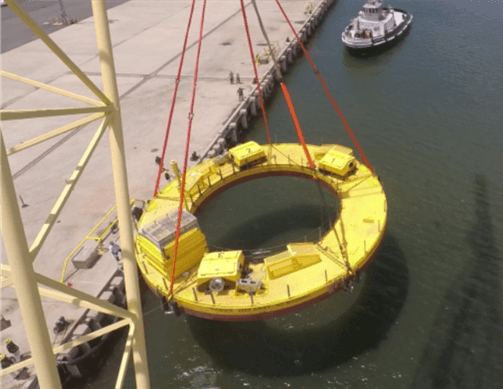 Two weeks later she was towed around the island.

and parked on the inside of the Marine Corps Base Hawaii for final system commissioning, awaiting installation on site.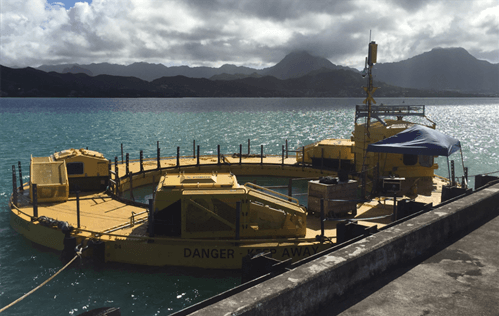 BOLT Lifesaver installation at the WETS A-moorings was completed March 25th 2016 and following system commissioning, production initiated on the 26th.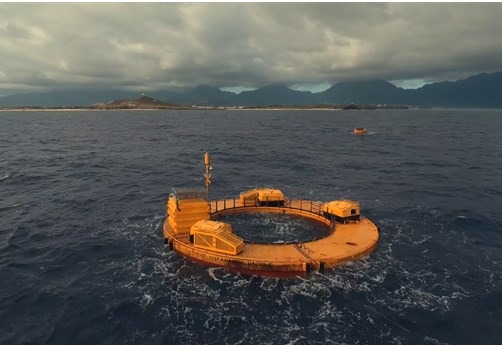 The demonstration is currently funded through March 2017. Performance and production data uploaded every 20 minutes on front page.
Link to HINMREC's WETS website can be found here.
30 minute averaged production data can be downloaded here:
LSpowerReport_20160326_20160826.csv
Updated data can be requested by contacting Even Hjetland.